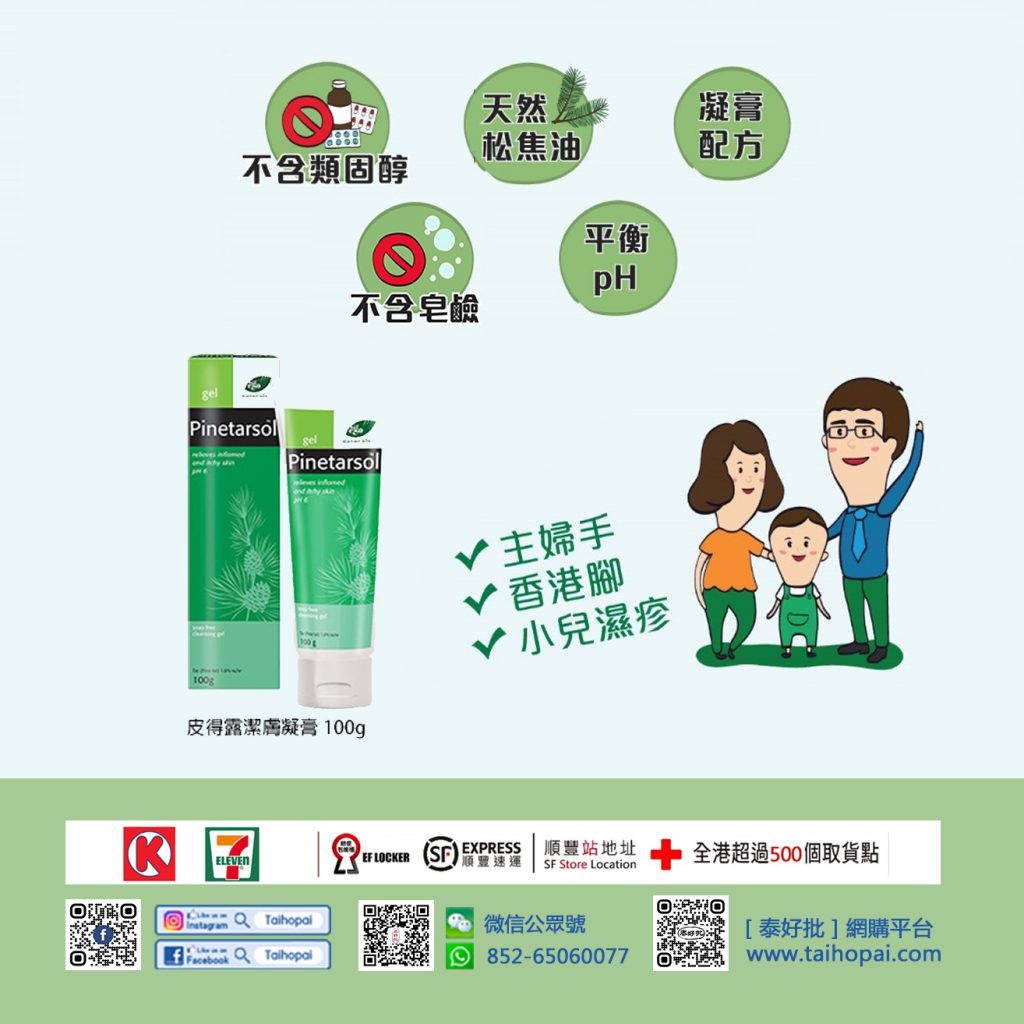 Pidelul Cleansing Solution contains natural pine tar, which can treat severe itching and has anti-inflammatory effects. It is used to relieve itching and inflammation of the skin caused by dermatitis, diaper rash, sunburn, mosquito bites, itching in the anus or genital area, and other skin irritation. The ingredients do not contain steroids. Suitable for infants to adults.
The ingredients do not contain steroids. 0% soap base
Relieves itchy and inflamed skin related to itching and other skin irritation
pH balance
Place of Origin: Australia
Active(s):
(%w/w): Tar (Pine Tar) 2.3%, Triethanolamine Lauryl Sulfate 6%
Preservative(s):
Phenethyl Alcohol
Dermatitis
Skin inflammation, peeling
tinea cruris
Itching in the genitals and anal area
Other minor skin allergies
500ml
One cap contains 5ml (200ml bottle) or 10ml (500ml bottle). Shake the bottle before use.
Bath: Add 15-30mL* into warm water bath (5mL*in baby bathtub or wash basin). Bathe for 5-10 minutes and pat dry skin gently. Can be used every day.
Shower: Apply a small amount of product directly to wet skin, let it sit for a few minutes, and then rinse. Pat dry the skin gently. Can be used every day.
Small affected area or bedridden patients: add 10mL to 3L of water, wipe with a sponge, and then gently pat the skin dry.