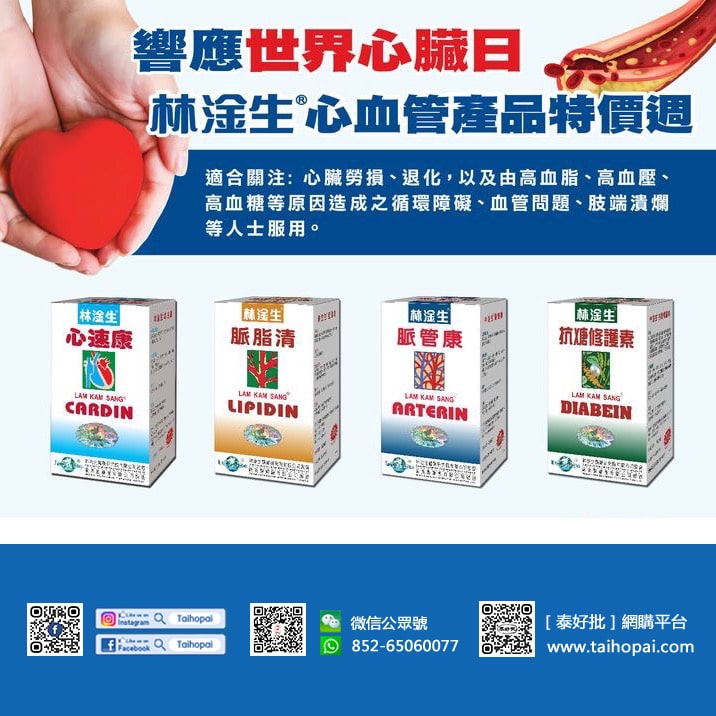 Product introduction
Product introduction
"Lin Kam Sang® Waosu Kang" can quickly stimulate the self-healing power and resistance of human skeletal tissues, help skeletal muscles to absorb calcium and nutrients, and promote cartilage to synthesize collagen and Proteoglycan thickens the cartilage of the intervertebral disc. It has natural effective ingredients to remove viruses that invade the bones. It is effective after taking this product for 1-3 days, and most patients can recover without taking medication after taking the specified course of treatment according to the instructions.
Product specifications
Hong Kong proprietary Chinese medicine registration number: HKP-08942
120 capsules | Made in Hong Kong
Regularly tested by the Hong Kong Government Accredited Testing Center, the quality meets Hong Kong and international safety standards
*The effects listed in the article are obtained from clinical experience. Due to personal special physique, health status, potential diseases, living habits, hobbies and environmental factors, the effects may vary, so it cannot be used as an absolute guarantee for users. .
Main ingredients
Extracted from pure Chinese medicines such as Eucommia, Papaya, Salvia miltiorrhiza, Wei Lingxian, Gentiana, Gastrodia elata.
Each tablet of "Lin Kam Sang ® Waosu Kang" contains 500 mg of the above-mentioned Chinese medicine essence.
Suitable for attention:
1. Lumbar strain degeneration, joint displacement, acute lumbar sprain, sciatica, and the resulting lumbar and foot pain and weakness.
2. Knee strain, degeneration, soft tissue injury, swelling and pain, and even difficult walking.
3. Early degeneration and necrosis of hip joint and femoral head.
4. Degeneration, wear, swelling and pain of the ankle joint, and acute ankle sprain.
5. Degeneration, swelling and pain of the Achilles tendon sheath and the bottom of the heel.
6. Rheumatism virus invades swelling and pain.
The course of treatment and effective rate
Case
How to take
If the weight is below 60 kg, take 6 capsules each time; if the weight is over 60 kg, take 7 capsules each time. Take it with water after meals. Take it twice a day, and three times a day for severe patients. Take it with warm water after a meal or half-fasting.