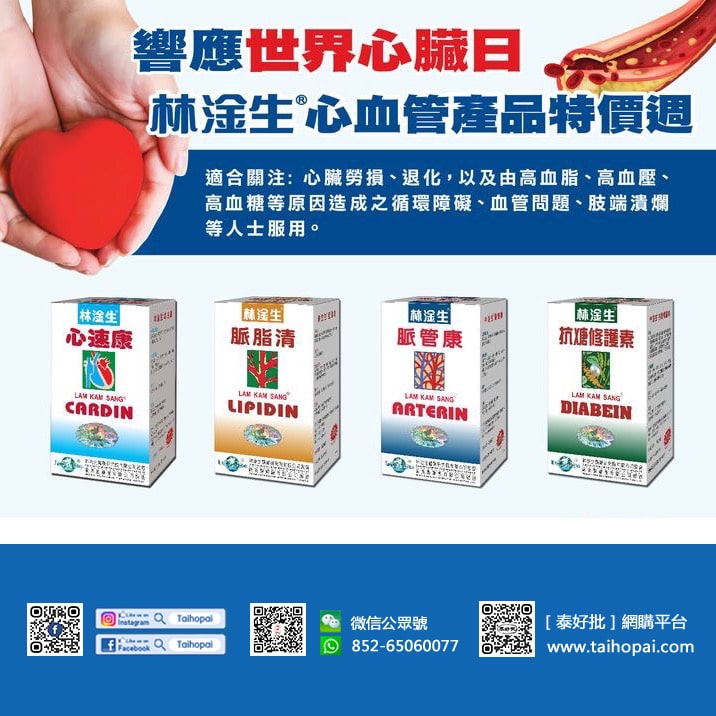 Product introduction
Product introduction
"Lin Kam Sang®Gan Zhi Qing" can quickly improve liver functions, remove excess fat, toxins, sediments and metabolic wastes in the liver; decompose and remove high-fat diseased liver cells to promote Healthy cells regenerate and help the liver fully recover. The effective rate is 99% without any side effects. This product also helps to remove excess cholesterol and triglycerides in the blood, reduces weight to a healthy proportion, and has superior therapeutic and health care effects.
Product specifications
Hong Kong proprietary Chinese medicine registration number: HKP-05392
120 capsules | Made in Hong Kong
Regularly tested by the Hong Kong Government Accredited Testing Center, the quality meets Hong Kong and international safety standards
*The therapeutic effects listed in the article are based on clinical experience. Due to personal special physique, health status, potential diseases, living habits, hobbies and environmental factors, the therapeutic effects may vary, so they cannot be regarded as absolute for the user. guarantee.
Main ingredients
Preparation of Polygonum multiflorum, Astragalus, Curcuma, Vinegar Bupleurum, Atractylodes, Polygonum cuspidatum and other pure Chinese medicines.
Each tablet of "Lin Kam Sang® Ganzhi Qing" contains 500 mg of the above-mentioned Chinese medicine essence.
Suitable for attention:
1. Liver fat caused by overnutrition, chronic alcoholism, drug poisoning, diabetes, hepatitis, etc.
2. Problems such as excessive weight and blood lipids caused by overnutrition and dysfunction.
The course of treatment and effective rate
Case
How to take
6 capsules each time, 7 capsules each time for those weighing more than 65 kg. Take it twice a day (3 times for severe symptoms) with warm water or clean water.