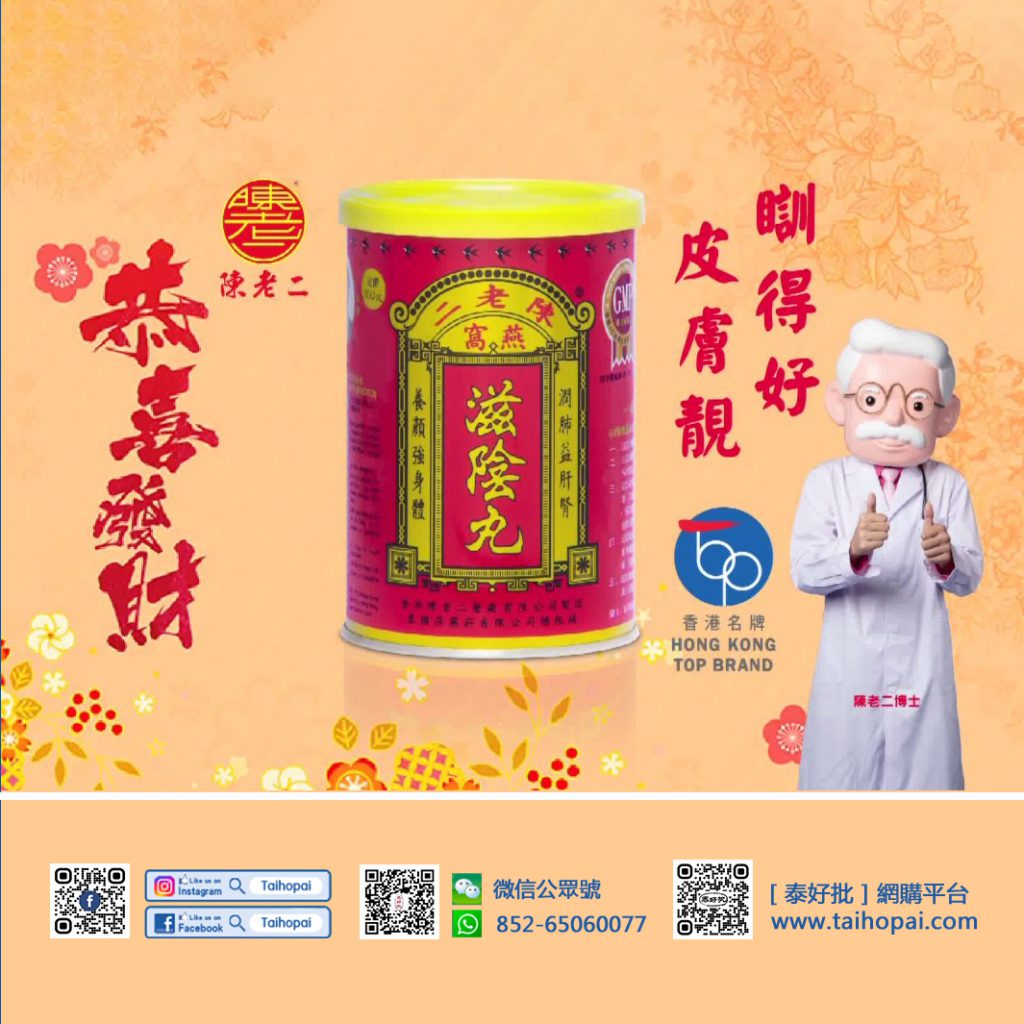 [Chen Lao Er Bird's Nest Ziyin Pills] Poor sleep, irregular menstruation, many dark spots, severe hair loss, cold limbs and hair loss, those with large spots can try this Hong Kong [ Chen Lao Er's Bird's Nest Ziyin Pill]! 26 packs, 5g/pack
The ingredients are all precious medicinal materials, bird's nest, shouwu, American ginseng, dendrobium, rehmannia glutinosa and so on! Efficacy: nourishes yin, strengthens waist and kidney, strengthens the brain, strengthens sleep, eliminates forgetfulness, moisturizes the lungs and relieves cough, cures thirst, canker sores, bleeding gums, irritability and irritability, enhances menopausal resistance, nourishes yin and reduces fire, eliminates toxins in the body, and removes dark spots , Increase hair nutrition and reduce hair loss!
Ingredients and functions
Bird's nest: nourishes yin and moisturizes dryness, nourishes qi and nourishes the middle, relieves phlegm and relieves cough. Indications of chronic illness and loss, tuberculosis cough, phlegm, hemoptysis, blood vomiting, chronic dysentery, chronic illness, choking nausea, weak spermatorrhea, frequent urination.
Wild Ginseng: Invigorate qi and nourish yin, clear heat and promote fluid. It is used for qi deficiency and yin deficiency, internal heat, coughing and wheezing, phlegm and blood, tiredness of deficiency and heat, diminishing thirst, dry mouth and throat.
Polygonum multiflorum: detoxify, reduce swelling, moisturize the intestines and relax bowel movements. Used for scrofula x sore x, rubella itching, dry bowel constipation; high blood fat.
Rehmannia glutinosa: nourishing yin and blood, nourishing essence and filling marrow. It is used for liver and kidney yin deficiency, waist and knee weakness, bone steaming and hot flashes, night sweats and nocturnal emission, internal heat to quench thirst, blood deficiency and chlorosis, heart palpitations, irregular menstruation, uterine bleeding, dizziness, tinnitus, early white hair.
Cornus: tonic liver and kidney, astringent essence and solid off. Used for dizziness, tinnitus, waist and knee pain, impotence and soreness, impotence and nocturnal emission, enuresis, frequent urination, uterine bleeding, profuse sweating collapse. Internal heat quenches thirst.
Dendrobium huoshanense: nourishes the stomach and relieves fluids, nourishes yin and clears away heat. It is used for yin injury and body loss, dry mouth and polydipsia, less food and retching, deficiency and heat after illness, and dark eyesight.
Peonies: clearing away heat and cooling blood, promoting blood circulation and removing blood stasis. It is used for warming toxin and spotting, vomiting blood and bleeding, night heat and early cooling, no sweating, bone steaming, amenorrhea, dysmenorrhea, x swelling and sore toxin, falling pain and pain.
. Yunfuling: Diuresis and dampness, invigorating the spleen and calming the heart, used for edema, oliguria, phlegm, dizziness, palpitations, spleen deficiency, lack of food, stool deficiency, diarrhea, restlessness, palpitations, and insomnia.