MegaRed Krill Oil 350mg

MegaRed 350mg Krill Oil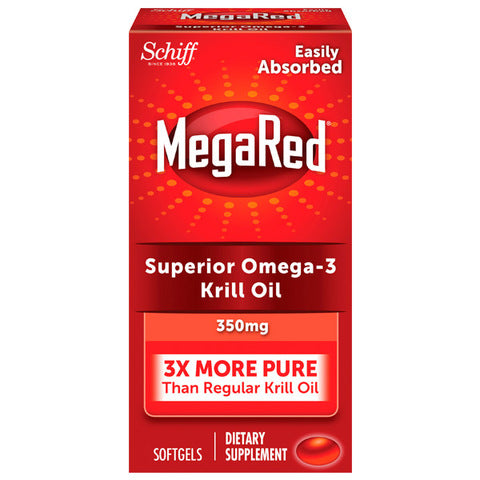 The Superior Choice

MegaRed's Omega-3 Krill Oil is the Superior Krill Oil. It's 3X More Pure than regular krill oil and easily absorbed. And just one small softgel provides an optimal combination of omega -3 fatty acids and the powerful antioxidant astaxanthin to support your health.*

One softgel daily provides:

(recommended serving)

350mg Krill Oil
50mg EPA
24mg DHA
17mcg Astaxanthin

Omega-3 supplements can help fill in the gaps

We don't always eat foods rich in Omega-3. Even if we do, it's difficult to get enough Omega-3 from food alone. If you cannot find enough food, consider using Omega-3 supplements such as Megamega to help provide optimal nutrition. Choose the power that suits your average daily diet.
Footnotes
*These statements have not been evaluated by the Food and Drug Administration. This product is not intended to diagnose, treat, cure or prevent any disease.

According to a 2016 study, 98% of the people have a low O3 content. The dietary concepts of O3 and I3-I in the diet were compared. TBD GNHA clinical research findings.