Two well-known female fertility ingredients: Inositol and D-Chiro Inositol.
Provide 2,000 mg of inositol and 50 mg of D-Chiro inositol every day.

Support healthy ovulation, regular cycles and egg quality. *

The ratio of inositol and D-Chiro inositol to the ratio that naturally exists in the body is 40:1.
The ratio of Myo to D-Chiro inositol is 40:1
Myo + D-Chiro inositol combines two of the most popular ingredients in one bottle to provide fertility support for women. The formula can support healthy hormone balance, ovarian function, egg quality and menstrual cycle regularity. It can provide 2000 mg of inositol and 50 mg of D-chiral inositol-human body ratio of 40:1.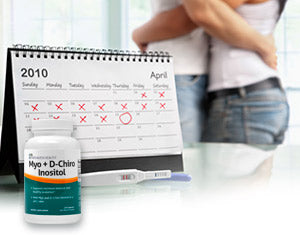 Healthy hormonal balance and regular cycles begin your fertility journey
When you are trying to conceive, it is important to accurately predict ovulation so that you can plan to have sex in a fertile window. In short, if you don't have sex during ovulation-3-5 days before ovulation-you won't get pregnant. When you have a regular, predictable 28-day cycle, knowing the time of ovulation is relatively simple. However, sometimes your menstrual cycle may be long or irregular, which makes it difficult to predict ovulation. Myo + D-Chiro inositol can help balance the healthy balance of key hormones (including testosterone and insulin) in healthy ovulation, thereby helping you maintain your menstrual cycle.
Inositol supports egg quality
Because the number of eggs we have is defined at birth and never increases, as we age, maintaining the highest possible egg quality becomes particularly important. Inositol is a vitamin-like sugar compound-commonly known as vitamin B8-which supports egg quality and ovarian function.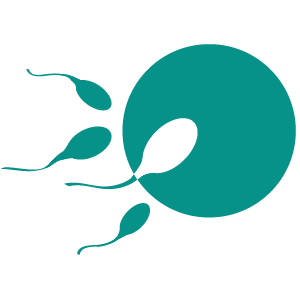 Emphasis
Mix MYO-INOSITOL and D-CHIRO INOSITOL together , these two most popular and well-known nutrients-called vitamins B8- for female fertility And reproductive health support* for your convenience.
Main hormones that support balance (such as insulin and testes hormones) , these hormones are involved in healthy ovulation and help you maintain your menstrual cycle.
MYO-INOSITOL is known to improve the quality of eggs. The health of eggs is an important aspect of your overall fertility and health during pregnancy. *
The natural ratio of creatine inositol and D-chiro inositol in the formula is 40:1, providing 2,000 mg of inositol and 50 mg of D-Chiro inositol per day.
Take 4 capsules a day. Each bottle provides 120 capsules for a period of 30 days. If necessary, open the capsule and mix with juice or water.
It is also helpful for men. It is believed that inositol supports sperm health and movement by supporting energy production in sperm cells.
In the United States , it is manufactured through the local and imported ingredients of the cGMP manufacturing plant. No genetically modified ingredients, no gluten, yeast, dairy products, soy, artificial colors or artificial preservatives. Suitable for vegetarians.
The preferred brand from TTC couples–For more than 15 years, Fairhaven Health has been a leading provider of dietary supplements for male and female reproductive health.
World-class customer support–We have solved your problem.
Frequently asked questions
How to take Myo + D-Chiro inositol?
As a dietary supplement, take 4 capsules a day, preferably with food. If necessary, open the capsule and mix it with juice or water to make a drinkable supplement. In addition, you can consider gradually increasing to the full daily dose.
Should I take prenatal or multivitamins when taking Myo + D-Chiro inositol?