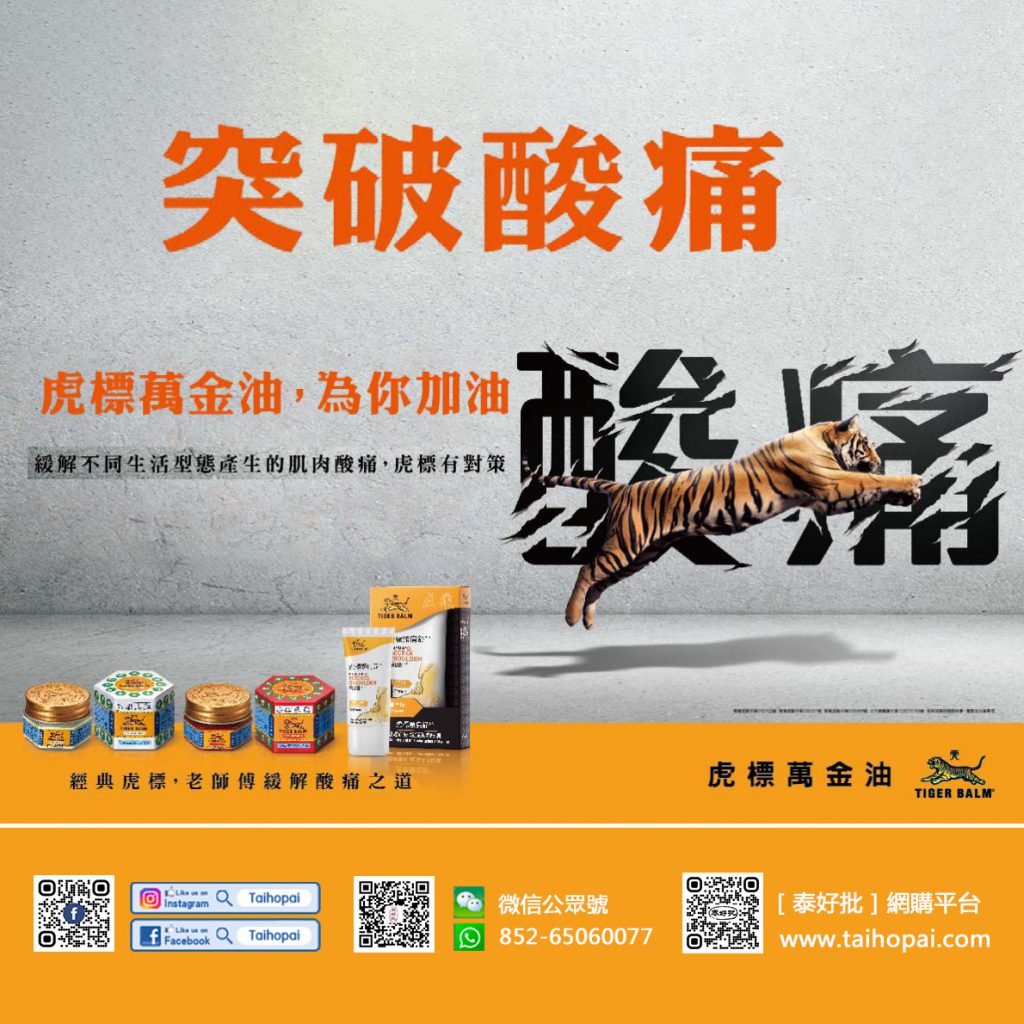 One hundred years of credibility and global marketing
"Tiger Balm Essential Oil (Red)" follows a special formula and meticulous preparation, and meets strict pharmaceutical and quality standards. Natural herbal ingredients, mild and low irritation, contain cinnamon, bring warm feeling, effectively relieve muscle pain, strain and sprain, headache, nasal congestion, flatulence, redness and itching caused by mosquito bites and other discomforts.
Product features:
- Natural herbal ingredients, mild and low irritation
- Contains cinnamon, which brings warmth, effectively relieves muscle pain and strain and sprains
- Relieves headaches caused by colds and flu , Nasal congestion, abdominal pain, bloating and other discomforts
- Effectively eliminate the redness and scars caused by mosquito bites
Packing: 19.4 grams
Main ingredients:
camphor, menthol, eucalyptus oil, peppermint oil, clove oil, cinnamon oil, wax and petrolatum
How to use:
Apply an appropriate amount of medicated oil to the affected area. It can be used three to four times a day as needed.
Note:
For external use only. Keep away from children. Do not use in children under 3 years old. Pregnant or breast-feeding women and children under 12 years of age, please seek medical advice before use. Do not apply to eyes, mucous membranes and damaged skin. If there is a burning sensation, itching, redness and swelling at the medication site, the medication should be discontinued, the medication should be washed, and if necessary, consult a Chinese medicine practitioner or doctor. Do not use excessively. For those who are sensitive to external medications, apply a small amount to the local affected area first. If skin irritation occurs, please stop using it and seek medical attention immediately.
Storage method:
Sealed and stored in a cool and dry place below 30°C, and avoid direct sunlight.