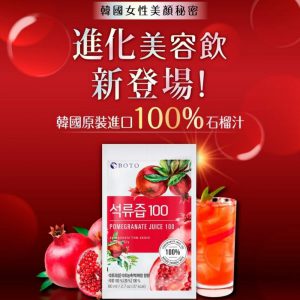 A 2009 study published in the journal Nutrition Review pointed out that pomegranate juice not only improves the blood flow of the cardiovascular system in patients with heart disease, but also helps reduce the symptoms of high blood pressure and inflammation. It also improves the blood lipid levels of patients with type 2 diabetes and has significant cardiovascular protection; therefore, scientists recommend that pomegranate juice be listed as a dietary guideline for cardiovascular protection. Pomegranate juice is not only good for the heart and anti-cancer, but it can also eliminate the "babies" of middle-aged men and women. A study by the University of Edinburgh in the United Kingdom found that people who drink pomegranate juice daily can reduce abdominal fat accumulation, lower blood pressure, and reduce the risk of stroke and kidney disease. Researchers recruited 24 men and women and asked them to drink 500 ml of pomegranate juice a day. One month later, they found that more than 90% of men and women had a significant drop in blood pressure. Nearly half of them had a reduction in the number of non-esterified fatty acids in their blood, making it difficult for abdominal fat to accumulate. Experts praised that pomegranate juice is a super food, rich in antioxidants, which help neutralize harmful free radicals in the body.
A glass of red pomegranate juice every day can get eight major health benefits! According to multiple scientific research reports, red pomegranate has the following eight benefits:
1. Fruits with the most antioxidants.
2. It can improve blood circulation, adjust blood pressure, and lower blood lipids and cholesterol.
3. It can remove the fat accumulated on the inner wall of the blood vessel, so that the blood vessel can flow unobstructed.
4. Enhance heart function and effectively reduce the risk of heart disease.
5. Maintain healthy cholesterol and triglyceride levels.
6. Help improve and maintain the health of the prostate.
7. Promote improvement and enhancement of physiological functions.
8. Helps relieve arthritis. Red pomegranate is most famous for its rich and powerful antioxidant substances. Studies have shown that the antioxidant effect of red pomegranate juice is three times that of green tea and red wine! Not only is it rich in fiber, it can clean up gastrointestinal wastes, help the intestines to break down and absorb food, avoid the formation of stools, and is also known as the "super food" in the fruit world. Although pomegranate is not the most popular Fruit, but it is rich in antioxidants, vitamin K and vitamin C, potassium, copper, zinc and iron, which help cells resist aging and restore skin luster. It is one of the most beautiful fruits. 
The beauty effect of pomegranate 1. Pomegranate can help moisturize dry skin. Compared with green tea, drinking pomegranate juice can improve dry and dull skin. Pomegranate contains a lot of vitamin C, as an external care product, it can also improve the roughness of the skin and restore the skin's luster. Regarding external care, dermatologists recommend the use of pomegranate seed oil because it can promote skin epidermal regeneration.
2. Pomegranate has an anti-inflammatory effect and can prevent acne. When bacteria on the face infect the oil glands of the skin, acne may form. After that, the body will produce a kind of white blood cells called neutrophils to surround the acne to swallow those bacteria. The mixture of cells and bacteria will cause inflammation and form the indecent appearance of acne redness and swelling. The antioxidants in pomegranate have an anti-inflammatory effect. If you eat more at ordinary times, it will help reduce cell inflammation.
3. Pomegranate protects our body from sunlight and the environment. Pomegranate stimulates the production of collagen. As we age, our skin will naturally lose its elasticity and begin to sag. Ellagic acid contained in pomegranate has been proven to effectively inhibit the breakdown of collagen. Collagen is the foundation of skin elasticity. If the skin loses collagen, it will gradually flatten out like a plump pillow. Pomegranate helps to plump up your skin, stimulate blood supply and improve your complexion. Pomegranate helps reduce skin wrinkles by stimulating collagen-producing cells to produce fibroblasts.